Private Experience
Only you or your group will fully enjoy this experience
---
Duration of the experience : 8h00
In the private setting of the Saint-Cloud Golf Club, from the vantage point of select holes where the Eiffel Tower can be seen, you will be coached during a day dedicated to the "short game"!
From 10:00 am to 12:30 pm
Personalized Advice
I will personally advise you through all the turns of the "short game", the better to feel and integrate the right techniques, but also to guide you towards making the best strategic choices once I have taught you how read the greens and the surrounding elements well.
From 12:30 pm to 1:30 pm
Lunch
We will continue our day with a lunch in the Club House to further appreciate the unique and beautiful location.
From 1:30 pm to 6:00 pm
Rendezvous on the Course
I will then take you on a full tour of the 18-hole course during which we will go over the best strategies and techniques adapted to each particular situation, sharing privileged moments that will ensure that you become even more efficient on the course.

Our day will end with a friendly drink at the Club House.

Moreover, according to your availabilities and wishes, we offer the possibility of adapting the duration and formula of the experience to better suit your needs.
Cancellation
policy
Please note that the credit card fee is non-refundable.
All cancellations must be advised in writing and are effective on the day they are received by our company during office hours: Monday to Friday from 8AM to 6PM (Paris time).
If you wish to cancel the reservation:
- At least 5 days before the scheduled time of the experience, 50% of the total amount of the reservation will be reimbursed. (tickets excl.)
- Less than 5 days before the scheduled time of the experience, 100% of the total amount of the reservation is due.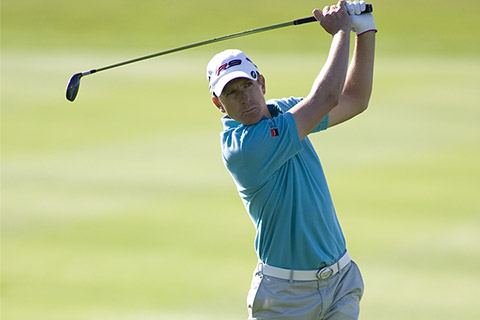 + 1
see the gallery
From 1 to 3 people
For a request of more than 3 people, please contact us
Access to the Golf Club
Lunch
Green Fee + Course

Minimum handicap of 36
Dress code: Golf Apparel (Polo shirt with a collar and no blue jeans)
All details and contact information will be transmitted to you upon completion of your reservation in order to facilitate the meeting with our expert.
About our expert
Christian,

Professional Golf Player

After more than 20 years at the highest level, numerous pro-ams and clinics, a DVD of a short game, several professional articles, technical interventions for the French Golf Federation with the amateurs and young pros of the French National Teams, Christian now shares his time between coaching for the Canal + group or the Golf Magazine. He proposes that you take advantage of his experience and knowledge of the short game, the "scoring game", as well as the chance to partake in a round of golf in the prestigious Saint-Cloud Golf Club!